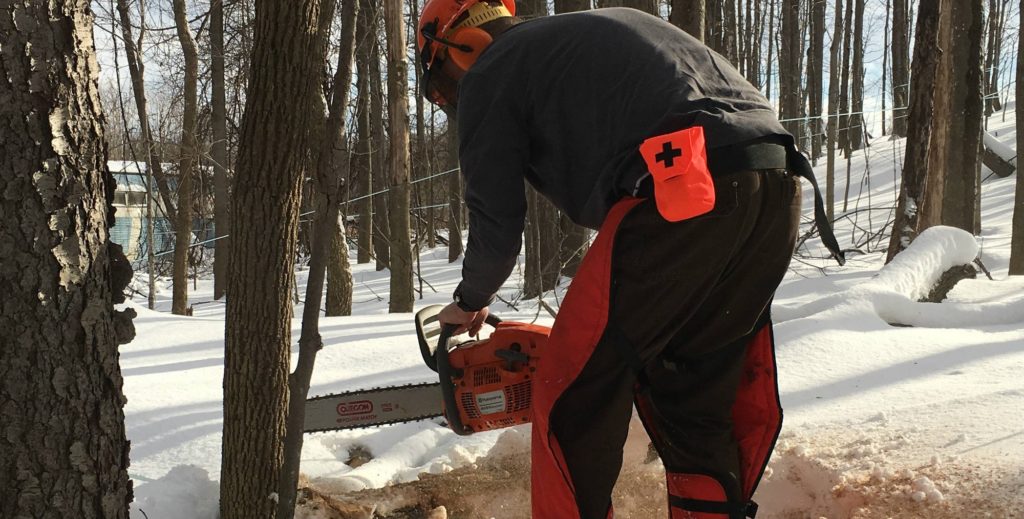 In December 2016, Human Technologies completed production for its first order of cases for a new line of Chainsaw Trauma Kits offered by Forest Safety Products. The case is part of a compact, lightweight kit that carries essential supplies needed in the event of a significant logging injury. With its rapid access ribbon, the case has been designed for one-handed operation when a person is under extreme duress and needs to administer first aid to themselves or someone else.
Forest Safety Products decided to develop, market, and sell a new line of state-of-the-art trauma kits for the logging industry because existing kits were antiquated, both in the make-up of their first aid components and their lack of ease of use. The owner of Forest Safety Products, Steve Reichenbach, sought out Human Technologies to help him refine the concept for the case and solve his manufacturing needs. Through the course of several months of collaboration with HT staff and employees, the case and access ribbon were finalized. All of the sewing and embroidery work on these components is completed by Human Technologies' employees.
"I loved the face-to-face interaction with the people at Human Technologies," said Steve. "Our ability to work through the issues together were invaluable." Steve also stated that he was glad to be able to support HT's mission of Creating Employment for People with Disabilities. According to Steve, the case and trauma kit have been well-received in the marketplace. Forest Safety Products is currently working on other potential projects that would involve Human Technologies and their sewing capabilities. Steve is as excited to bring these new opportunities to HT as they are to work with him. Click here to find out more.