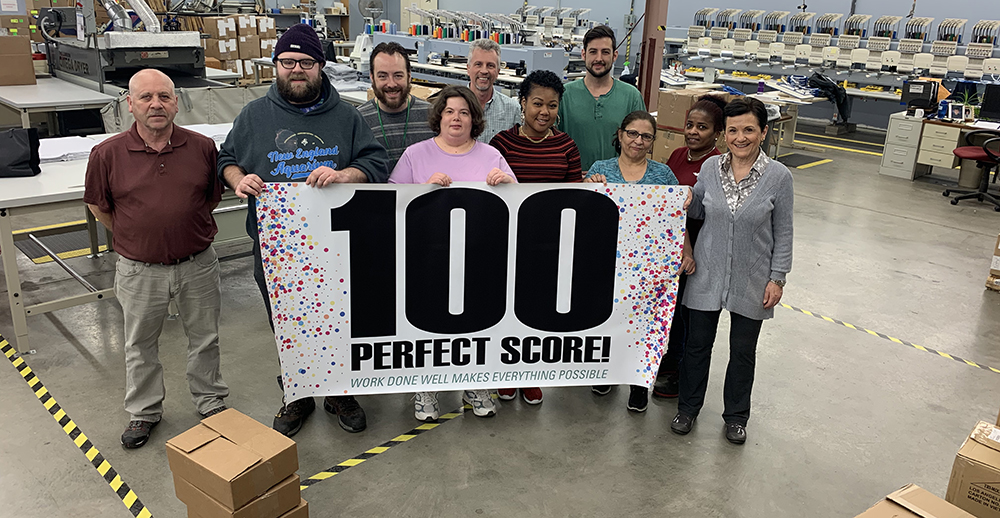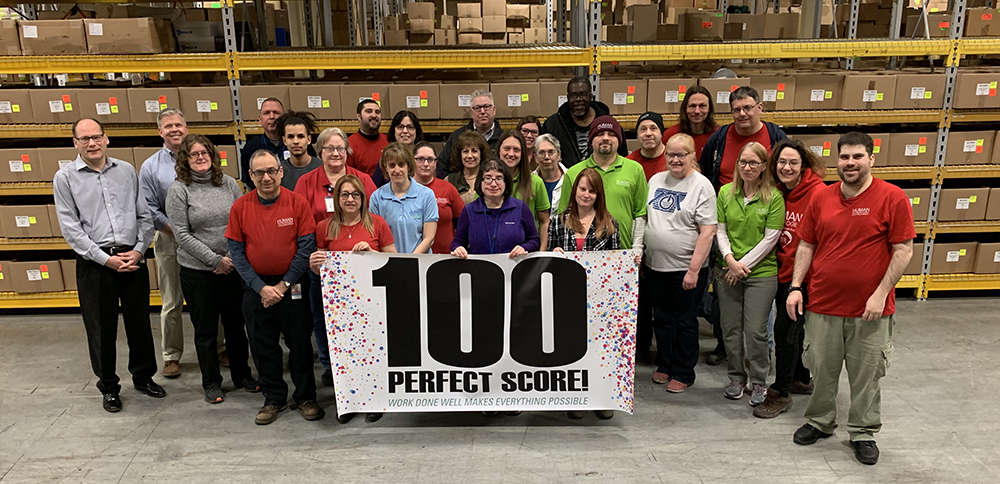 Human Technologies (HT) recently had our USDA-Forest Service Uniform Management contract- one of our larger federal contracts- audited by SourceAmerica, the compliance administrator of the AbilityOne/JWOD law, on behalf of the presidentially appointed AbilityOne Commission.
HT's contract performance and quality system was assessed using 12 separate evaluation categories and 60 specific compliance requirements, on a scale from 1 (No indication of development or implementation) to 5 (Method to address question is implemented, fully documented and effective).
HT scored a "5" on each of the 60 requirements with zero nonconformances or observations, earning a perfect overall score of 100. Comments from the auditor's summary included:
"… attention to Quality operations here is exceptional, and well institutionalized. I was impressed by several Quality Policy and Safety Policy banners throughout the facilities. It is quite evident Quality is job one at Human Technologies."
"KPIs … reflect a very robust measurement and metrics program: Shipped Defect Free Goal 99%, Actual 99.88%. Shipped Correct Item Goal 95%, Actual 99.87%. Shipped within 3 working days Goal, Actual 2.15 days. Backorders within 60 days Goal, Actual 16.8 days."
 "Inspection processes are well documented, and followed impeccably."
"A well-established Human Resources program is present to support the Project."
 "A robust Corrective and Preventive Action system is present, and appears to be a Best Practice that could be duplicated anywhere."
"Safety Committees, a Safety Board on the floor that reflects metrics, a monthly Safety Topic, and such a philosophy toward a safe work environment make this a Best Practice"
Congratulations to everyone involved in this contract!  It takes hard work and relentless improvement to post scores like this, and these results clearly demonstrate once again the Power of People with Purpose.
Click here to learn more about HT's Uniform Management Services