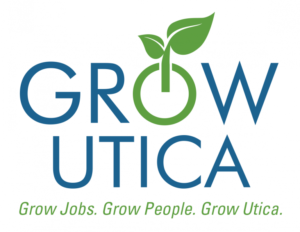 Human Technologies will lead a bold new program to bring together entrepreneurs, local businesses, academia, investors, and not for profits with the goal of creating employment for people with disabilities by nurturing the growth of new local companies, products, and services.
A more welcoming version of the reality show "Shark Tank", GROW Utica will provide an opportunity for entrepreneurs to formally present their business or product ideas. The investment criteria is simple: The business or product is expected to succeed in the marketplace and provide sustainable revenues and jobs for people with disabilities.
"We fundamentally believe in the power of collaboration, and the Mohawk Valley from Rome to Little Falls and all points in between, have great people with energy and powerful ideas," says Tim Giarrusso, President/CEO of Human Technologies. "We operate many diverse businesses and have a unique depth and breadth of functional skills and expertise that we want to share and leverage. We feel this is a great way to invest in our community. While our corporate headquarters is in Utica, we are opening up this initiative throughout our region."
Human Technologies has already completed one such project and is funding product development for a second, providing design engineering, purchasing, quality assurance, testing, and marketing services. This product is expected to be assembled, packaged, and distributed by Human Technologies. Several more projects are currently in negotiations.
"We are a catalyst for job creation for people with disabilities, and this is just another way to accomplish our mission," says Gregory Frank, Chief Operating Officer. "Instead of us chasing a small piece of a pie, GROW Utica will seek to create more pies and enlarge those pies, so there's more for everyone."