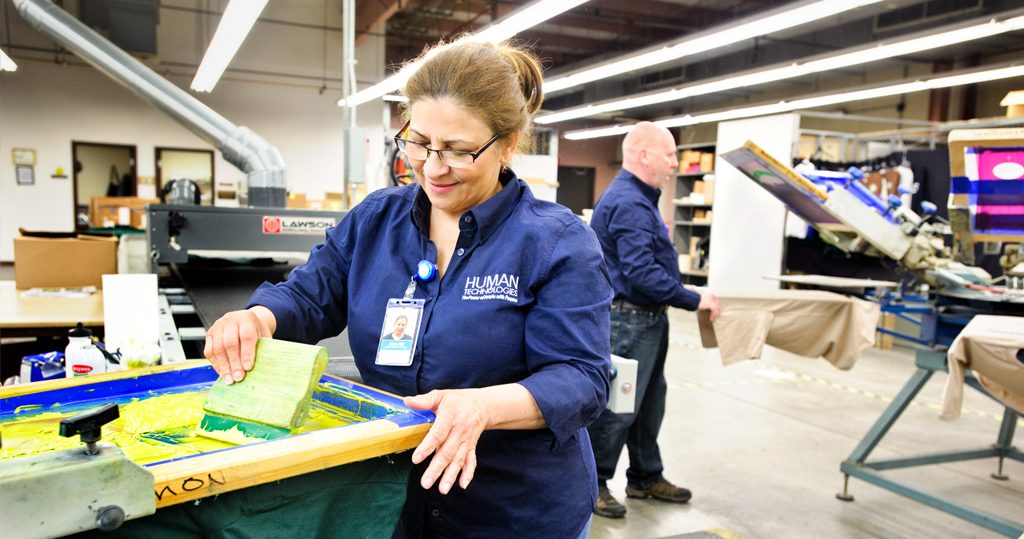 Each of us makes an impact
Human Technologies offers more than just a job and a paycheck.  Becoming an employee is an opportunity to make a real difference in the world- for yourself, your family, your community. You'll be surrounded by supportive coworkers who know the extraordinary power of people with purpose, and prove it every day.
Work done well makes everything possible
We are all about working together to satisfy our customers. Delivering quality products and services on time. Meeting expectations for quality. Providing professional and courteous customer service. Being recognized as subject experts in our lines of business with advice and skills they can count on. The more we succeed, the more we grow and secure our futures… and the future of our coworkers and community.
The work of our people transforms communities
Our work is the catalyst for positive change in the communities we serve. Our people prove that a disability is not a barrier to work. We contribute to the social and economic fabric of our community, at work and at play, and give back more than we take. Our drive, work ethic, and civic-mindedness opens minds, changes opinions, tears down stereotypes, and leads to more vibrant, inclusive life for everyone.
Sounds like a place you'd love to work?  Applications are being accepted for current job openings.  Click on the box below to view our current openings.
Human Technologies is an Equal Opportunity Employer.
Minorities/Females/Veterans/Individuals with Disabilities are encouraged to apply.
We participate in e-Verify for required positions.  Click here for more information.