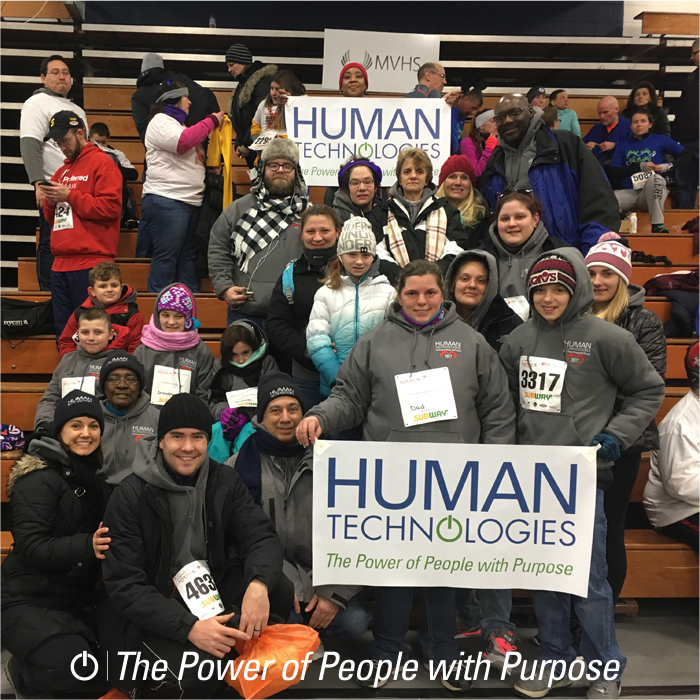 On March 4 Human Technologies' America's Greatest Heart Walk and Run team joined thousands of our community members in raising more than $1 million dollars to fight our region's, and our nation's, leading health threats: heart disease and stroke. Each year HT employees form their own team, seek donations, and do their own fundraising.
This year 30 employees, family and friends made the walk on a cold, blustery day and raised $1,555 for the cause. Brandy Deveines, HT's Safety Manager, racked up the most donations for the team. Speaking on their behalf, she said "I feel it is important to participate in the fight to save lives and make a difference. At some point in life, we all have an illness touch close to home."
The American Heart Association is the nation's oldest and largest voluntary organization dedicated to fighting heart disease and stroke. The AHA provides science-based treatment guidelines to healthcare professionals and educates lawmakers, policymakers and the public while advocating for changes to protect and improve the health of our communities.