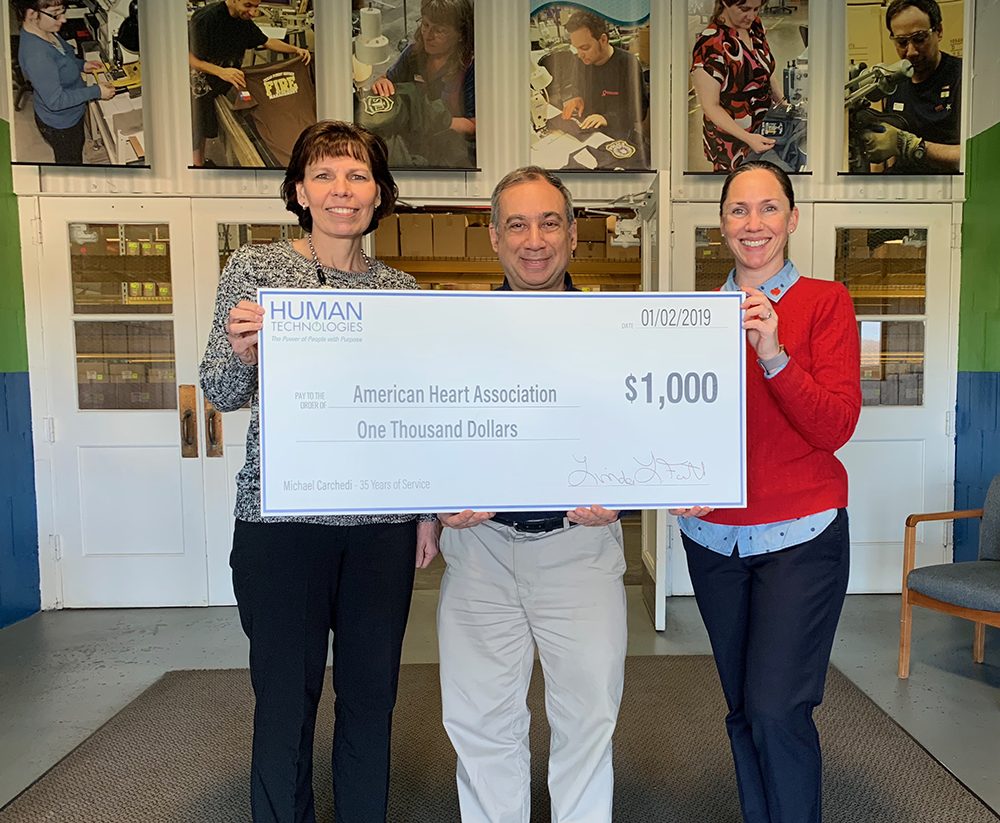 At Human Technologies' Annual Employee Recognition Party, Michael Carchedi was honored for 35 years of continuous employment with the company.  In recognition of his years of service, Michael was provided the opportunity to donate $1,000 to the charitable organization of his choice. Michael chose the American Heart Association; when asked why, Michael said, "It is a cause that is near to me, as my family has suffered from heart-related disease over the past years." 
Michael has performed just about every job function at Human Technologies over his tenure and is currently working as an order filler at our Warehouse & Distribution Center. Michael picks uniform components for the U.S. Forest Service, Army Corps of Engineers, USDA, and several State Forestry agencies throughout the U.S.
Michael is passionate about community and is often seen at the local Farmer's Markets and anywhere that has live music.  Michael is a shining example of one of our core beliefs, The Work of our People Transforms Communities.